Christmas season is on its way. It is an amazing time for kids since winter vacations are also round the corner. The kitchen is filled with Homemade Turtle Candies, Snowflake marshmallows and full of delicious smell. The sound of Christmas carols on the radio along with all the other things, call for crafting fun DIY projects and Christmas tree crafts.
All parents want to nurture their child's creativity and allow him to showcase his masterpieces for this occasion. So what are you waiting for?
Get your holiday making started with these ideas on making Christmas Tree Crafts For Kids. This kid-friendly tutorial is for preschoolers, school going kids and teenagers.
Read Also: Top 4 Activities To Do In Winter Vacations
1. Paper Snowflakes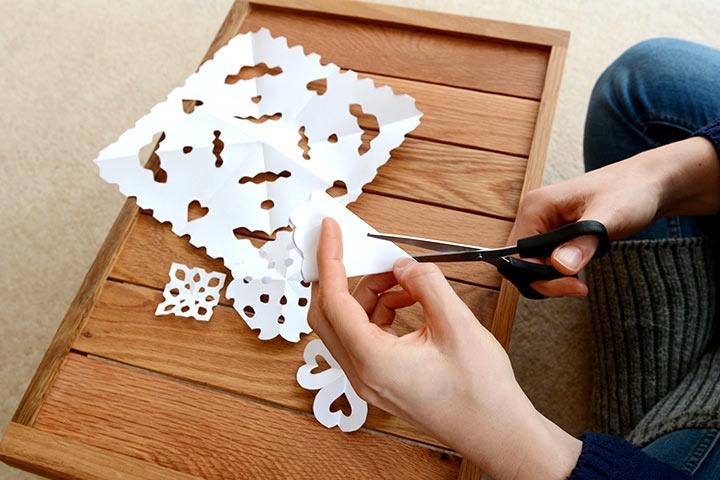 How to make it?
Take a white square paper. Fold the square paper till it is half. Now fold it half diagonally. It forms a triangle. Now take the triangle and fold it again to make the ends meet. Fold the triangle into thirds. Fold it again to give it the shape of a rocket. After the folds are perfect, crease the paper. To make the paper straight, chop off the bottom. Cut the folded paper with straight and curvy scissors.
Notice your own creative paper snowflake after unfolding.
2. Toilet Paper Roll Christmas Tree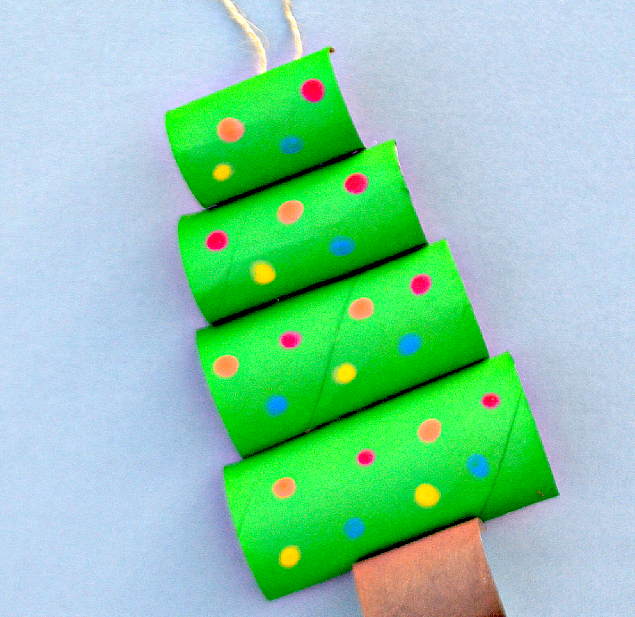 How to make it?
Take a few empty toilet paper rolls and trim them roughly to form a triangle in order. After the TP rolls are cut, glue them together with normal glue. After the triangle is glued, start painting the cardboard with a washable, kid-friendly paint to achieve a colorful result. You can also make the tree look good by creatively adding patterns to the coloured Christmas tree.
Your creative, innovative Christmas Tree is ready.
Read Also: 5 Moral Values for Kids – A Child Must Have
3. Paper Plate Christmas Tree
How to make it?
Take a stack of regular paper plates. Use these plates to form cones of various diameters. Carefully tape the cones and then paint them green. After painting them, arrange them into the shape of a tree. Your simple yet subtle Christmas tree is ready. Glue on metallic strings, colorful pom poms, stars around the entire tree as mini-garland. This DIY activity challenges your child's design and building skills and encourages his creativity to the fullest.
4. Pine Cone Christmas Ornament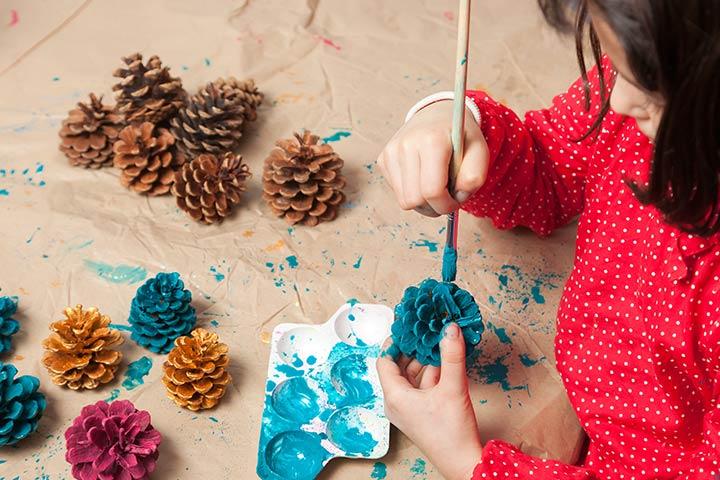 How to make it?
Take 2 bowls of water, yarn, glitter, pine cones and craft blue. Fill the bowl of water with three parts glue and one part water. Mix the water and glue well. Take the second bowl and fill it with a thin layer of glitter. Take the glue mixture and dip the ends of the pinecone into it. After applying glue, start applying the glitter over the pinecone from the glitter bowl. Let it dry.
To hang it on the Christmas tree, tie a piece of yarn on top of the pinecone.
Read Also: Amazing Winter And Holiday Recipes
5. Christmas Tree Tags
How to make it?
It is one of the cutest Christmas gifts that your kid can make. These cute and innovative tags are easy to make. Take patterned papers or simple papers that you can paint and cut out Christmas trees from it. To give it the perfect look, make a tiny hole at the top.  Take a ribbon role and cut it into small pieces of ribbons. Then pass the small pieces of ribbon through the holes of the cutouts. Tie the ribbons in such a way that it makes a loop at the top.
6. Paper Straw Christmas Tree
How to make it?
Take a few coloured/ patterned paper straws. Create different designs by cutting and then arranging these patterned paper straws. Glue the straws together. They should look like Christmas tree triangles. Then add a loop of yarn on the top of the tree to turn these into adorable handmade ornaments.
These patterned paper straw Christmas tree can be the best idea for cheerful holiday decorations.